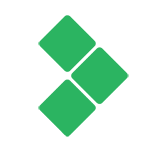 YOUR FIGHT IS OUR FIGHT
Fletcher Ridge & Co.
Your next campaign will be creative.
Your next campaign will be persuasive.
Your next campaign will be successful.
Your next campaign will be artistic.
Your next campaign will be data-driven.
STUNNING MEDIA
What We Do
We create high-impact communication strategies for progressive clients and causes with a particular focus on high-quality television, radio and digital campaigns that provoke action. Our work is rooted in data and informed by our global understanding of how modern audiences select and consume information.
GOOD PEOPLE WITH SERIOUS TALENT
Our Team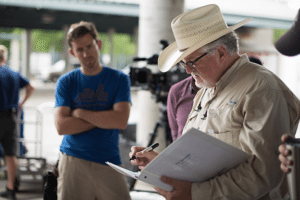 Bill Fletcher, CEO & Partner
Bill Fletcher is a writer, photographer, musician, and film and video director. He has worked on hundreds of political and corporate campaigns across the US and internationally. Bill excels in strategic communications and the production of high-quality multimedia projects. He is an expert at analyzing survey research and creating compelling and dynamic communications systems to influence, persuade and entertain.
FORWARD-THINKING POLITICAL AND CORPORATE CLIENTS
Strategic Communications and Advertising
Fletcher Ridge provides its clients something that is rare and of great value: command of all channels of modern communications, targeting and media buying that is as scalable as it is effective.
Drawing upon the decades of experience it has in more than 40 states and hundreds of races, Fletcher Ridge has worked tirelessly fighting against the conventional wisdom and group think that has bogged down progressives efforts, candidacies and companies all across the country.
IDEAS WE GET BEHIND
Some of Our Clients
National
DSCC
DCCC
DLCC
Statewide
John Bel Edwards, Governor IE (LA)
Foster Campbell, U.S. Senate (LA)
Parker Griffith, Governor (AL)
Edwin Edwards, Governor (LA)
Jack Conway, Attorney General (KY)
Ben Chandler, Governor (KY)
Ben Chandler, Attorney General (KY)
State Parties & Caucuses
CO, FL, KY, MO, OH, TN, VA
Congressional
Patsy Keever, NC-10
Marc Veasey, TX-26
Bart Gordon, TN-6
Lincoln Davis, TN-4
Travis Childers, MS-01
Jerry McNerney, CA-11
Roy Dyson, MD-01
John Tanner, TN-08
State Legislators
Jeff Clemens, State Senate, (FL)
Bo Mitchell, State Rep. (TN)
Darren Jernigan, State Rep. (TN)
Doug Jackson, State Senate (TN)
John Ray Clemmons, State Rep. (TN)
Josh Newman, State Senate (CA)
Local
Tommy Hazouri for Mayor, Jacksonville, FL
Jim Newberry for Mayor, Lexington
Bill Freeman for Mayor, Nashville
Corporate
Golden Key
Core Principle / Class120
Virgin Hotels
Sallie Mae
Alton Steel
Anthem BCBS
HCA/CorePlus
The Governor's Club
Oak Tree Capital
Old Hickory Country Club